Gentili visitatori,

Troverete sotto alcuni documenti riguardanti le finanze pubbliche dell'UE. La prima parte si riferisce a testi legali chiave dell'UE. La seconda parte contiene documenti sulla Commissione Europea. I miei documenti sono nella terza parte.

Per qualsiasi informazione contattatemi all'indirizzo:

gabriele.cipriani@eca.europa.eu
o all'indirizzo gabriele@ciprianis.it





Key EU legal texts





Treaty on European Union and Treaty on the Functioning of the European Union
Financial Regulation
Multiannual financial framework 2014-2020
Own Resources Decision

Calculation, financing and payment of the rebate to the United Kingdom
Principal administrative conditions in the area of the EU own resources
European Commission documents
EU Public Finance
A thorough manual about the history and the features of the EU public finances
The 2014-2020 Multi-annual financial framework and EU 2014 Budget
Introduction to the spending headings
The EU Budget at a glance
The main characteristics of the EU Budget
Financial Report 2013
Revenue and Expenditure in 2013, with a calculation of member states' "budgetary balances"
My own papers
Financing the EU budget, moving forward or backwards?
The peculiarities of EU revenue and its possible evolution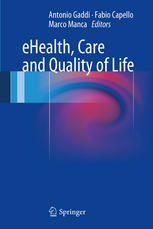 EU support to eHealth and cost-benefits, in "eHealth, Care and Quality of Life", edited by A. Gaddi, F. Capello, M. Manca, Springer-Verlag, Milano, January 2014.
When compared to other countries, the use of ICT in health is relatively developed in Europe although there are significant differences across EU member states. A lot remains to be done before eHealth will have become commonplace for health professionals, patients and citizens. The gap between potential for eHealth development and actual achievements can be significant. A key difficulty is creating systems to be used with satisfaction by both consumers and clinicians. eHealth raises complex management problems and competing options requiring careful consideration of the expected benefits to outweigh the costs. To have a measurable impact, EU actions need a rationale with an identifiable place into national eHealth plans, adapted to different degrees of member states' ICT development. EU actions should be concentrated on selected activities, according to a rigorous set of priorities commensurate with the available means. Adequate accountability processes should provide a credible review of both expectations and results in view of making future approaches more relevant and effective.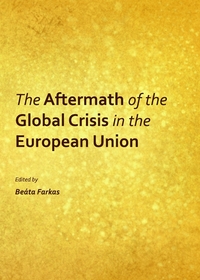 The EU Budget: A "Trojan Horse" for Better National Spending?; in "The Aftermath of the Global Crisis in the European Union" (Edited by Beáta Farkas), Cambridge Scholars Publishing, 2013.
The common European Union budget is a special field of fiscal policy. My contribution provides insights on a particular aspect of national and union level budgeting. The economic and financial crisis creates the need for a more targeted and results-driven public expenditure policy a priority, demonstrating and acknowledging that EU actions add value to national policies and address individuals' concerns more effectively than "national" or "local" ones may provide an example of "best practices" for national spending. The opportunity is to identify and promote best practices in planning, management and reporting to achieve public objectives.
The EU Budget: Responsibility without accountability ?
The peculiarities of holding to account for the EU Budget
Did "Networks of excellence" and "Integrated projects" achieve their objectives?
Presentation of an audit on Research spending at the 14th Tokyo International meeting on Audit
Riflessioni sulla "qualità" della spesa del bilancio dell'Unione Europea
Considerations on the quality of EU spending presented at a conference of the University "La Sapienza" - Rome
Accountability: the aching tooth ?
Presentation to the European Parliament Budgetary Control Committee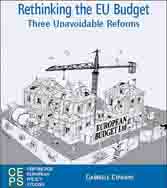 Rethinking the EU Budget: Three unavoidable reforms
The EU Budget and the difficulties concerning its financing, the objectives setting and the accountability arrangements
The Responsibility for implementing the Community Budget
Considerations on Commission's responsibilities and its limitations
The audit of Structural Funds
Summary of a presentation to a Eurosai Seminar in Prague
The EU Budget: an alternative to budgetary balances to assess benefits for the Member States
An estimation of member states' benefits from EU spending using input-output tables
Le statistiche di contabilità nazionale: un controllo dei dati è possibile ?
Data corroboration through comparison of different statistical sources
La finanza dell'Unione Europea tra allargamento e ambizioni federali
A study on EU finances and its perspectives
Simplification and Structural Funds
Presentation to the European Parliament Hearing "Towards the simplification of Structural Funds"